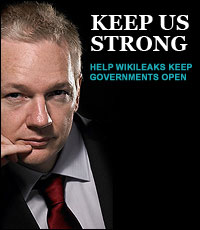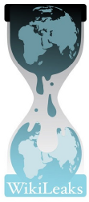 Currently released so far... 5420 / 251,287
Articles
Browse latest releases
Browse by creation date
Browse by tag
Browse by classification
Community resources
courage is contagious
Viewing cable 09LONDON2484, SUDAN: UK HOME OFFICE GRANTS NON-ARAB DARFURIS
Understanding cables
Every cable message consists of three parts:
The top box shows each cables unique reference number, when and by whom it originally was sent, and what its initial classification was.
The middle box contains the header information that is associated with the cable. It includes information about the receiver(s) as well as a general subject.
The bottom box presents the body of the cable. The opening can contain a more specific subject, references to other cables (browse by origin to find them) or additional comment. This is followed by the main contents of the cable: a summary, a collection of specific topics and a comment section.
To understand the justification used for the classification of each cable, please use this
WikiSource
article as reference.

Discussing cables
If you find meaningful or important information in a cable, please link directly to its unique reference number. Linking to a specific paragraph in the body of a cable is also possible by copying the appropriate link (to be found at theparagraph symbol). Please mark messages for social networking services like Twitter with the hash tags #cablegate and a hash containing the reference ID e.g. #09LONDON2484.
VZCZCXRO8810
PP RUEHGI RUEHMA RUEHROV
DE RUEHLO #2484 3081355
ZNR UUUUU ZZH
P 041355Z NOV 09
FM AMEMBASSY LONDON
TO RUEHC/SECSTATE WASHDC PRIORITY 3878
INFO RUCNFUR/DARFUR COLLECTIVE PRIORITY
RUEHKH/AMEMBASSY KHARTOUM PRIORITY 0131
UNCLAS LONDON 002484 
 
SIPDIS 
SENSITIVE 
 
DEPARTMENT FOR S/USSES, PRM/AFR (BRENNAN GILMORE) 
 
E.O. 12958: N/A 
TAGS: PGOV PHUM PREL SMIG SU UK
SUBJECT: SUDAN: UK HOME OFFICE GRANTS NON-ARAB DARFURIS 
ASYLUM 
 
¶1. (SBU) In a break with the UK's previous policy on granting asylum to Darfuri refugees on a "carefully considered case-by-case basis," the UK Home Office announced November 2 that "all non-Arab Darfuris," who have not committed a serious crime, regardless of political affiliation "qualify for asylum."  The UK Home Office previously held that it "would not be unduly harsh" to expect persecuted Darfuris to relocate to safer regions of Sudan, including Khartoum.  

¶2. (SBU) The UK Home Office cited a number of recent developments in Sudan that have contributed to the change in policy.  It noted that the March 2009 ICC arrest warrant against President Bashir and the subsequent expulsion of NGOs from Darfur severely limited sources of information and "meant we have been unable to obtain sufficient reliable information to allay concerns of a heightened risk to non-Arab Darfuris in Khartoum."  UK media noted, however, that the Home Office has been fighting a Sudan Country Guidance Case which was due to come to court on November 16 and suggested this may have led to the change in policy.  The Home Office has since withdrawn all negative decisions in the case and announced that the asylum cases involved would be handled in line with the new policy.  Media reporting estimates that the new decision will affect 2,000 plus UK asylum seekers and has been hailed as a victory for NGOs and Diaspora groups involved.  Visit London's Classified Website: XXXXXXXXXXXX 
LeBaron.